Celebrate Your Life
Plan the memorial that defines you

Plan the Kind of Memorial You Would Want to Attend
A memorial that brings people together (even virtually) to remember, share and heal
Build your vision of the perfect celebration or memorial service using Check-Out. Give your family and friends the opportunity to gather where possible, to comfort each other and heal. Stop needless spending by letting family know what YOU want. Provide your vision and the details such as theme, guestlist, music and the toasts that best represents who you are.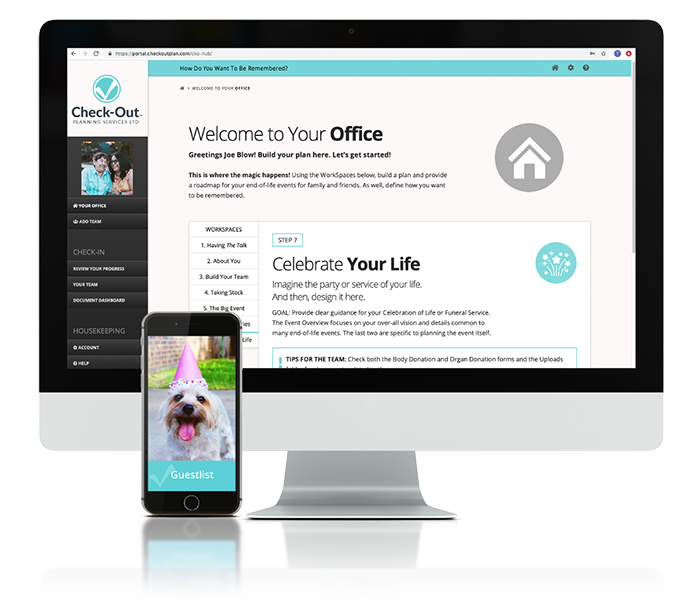 Celebrate Your Life...Your Way
What is your vision?

Provide your Team with the direction to make your memorial sing

Create a guestlist

Make a list of the people you wish to attend and those you don't

The playlist of your life

Which songs define your life? Add a playlist or build a list here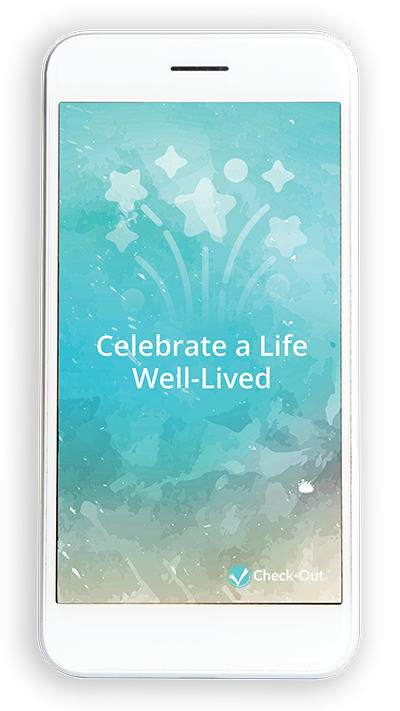 Will you be attending?

Share your wishes here to allow for the preparations that may be needed

Write your own eulogy

Whether poignant or funny, write a eulogy for the ages with help from Check-Out

No guesswork

Provide your team with clear direction. Upload photos of the important details
Don't Leave Your Final Event to Chance
How do you wish to be remembered? Share your vision with the Team

Celebrate or Mourn?
Whether your memorial event is faith-based or unique to you, provide clear and detailed guidance for your Team. Get specific with Check-Out.

Plan the Details
Confirm the details such as theme, guestlist, and location. Consider food and beverages. Build a vision of the perfect send-off... For you.

Leave Nothing to Chance
Ensure that people remember the way YOU want. Whether a simple or complex event, share the things that define your life.
Design a Wonderful Event
---
Whether you choose a Celebration of Life or poignant memorial of a life well-lived, Check-Out's guided process makes it easy
Big Decisions are Easier with Support from Check-Out's Resources Section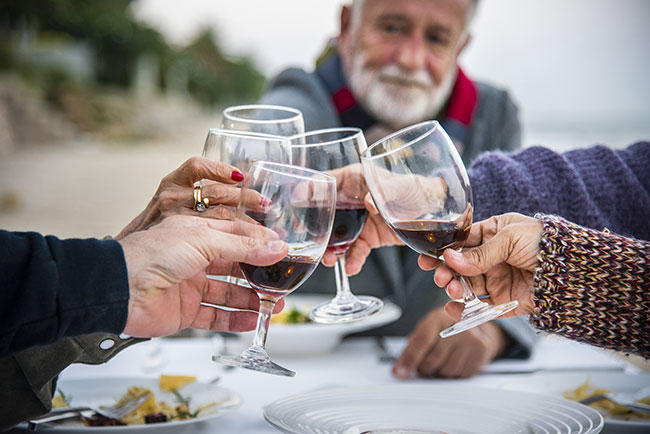 Helpful Articles for Celebrate Your Life: