Make a Succession Plan for Your Pets & Animals
We love, love, LOVE our pets… And they love us right back, unconditionally. They depend on us for their care and well-being. But, what if something should happen to you? Of the 6.5+ million pets sent to shelters annually, too many arrive because their owners are infirm or have passed. Sleep better at night by making a Pet Succession Plan. Regardless of your age or health, there's no better time than now to make arrangements for your furry friends, just in case.
For the Love of Pets
North Americans are pet crazy. We shell out over $70 billion annually to make sure our furry, hairy, scaly and feathered friends are taken care of, and that amount grows each year.
According to the 2019-2020 National Pet Owners Survey, 67% of U.S. households own a pet. Canadians are also crazy pet-centric, with 41% of households having at least one dog and 38% having at least one cat, according to Canadian Animal Health Institute. That's a whole lot of pet love.
Also, research continues to reveal what we already know… The benefits of owning pets are many indeed. According to the Canadian Animal Health Institute (CAHI) press release Latest Canadian Pet Population Figures January 28, 2019, "Healthy pets mean healthy Canadians. Pet ownership has proven benefits to both physical and mental health in people. Similarly, assistance animals improve the lives of those with disabilities." More people are acquiring pets to enjoy the benefits of their  affection and emotional support.
While the ageing generation are well-known for their love of having pets, a surprising trend is emerging with millennials surpassing baby boomers in pet ownership. According to the December 2017 Packaged Facts report on pet food in the US, millennials now account for 35% of all pet owners.
A Disturbing Trend Emerges
The numbers say it all. According to the ASPCA, approximately 6.5 million companion animals enter U.S. animal shelters nationwide every year, and approximately 1.5 million shelter animals end up euthanized (670,000 dogs and 860,000 cats). As baby boomers age, many pets are arriving at shelters because their owners had not considered how the care of their beloved pets would carry on after they were unable to care for them themselves. Here's the thing, an hour of your time could ensure your pet doesn't end up in a shelter or worse.
The Law and Your Pet
Pets are legally considered property. So, just like your TV, your fur babies can be taken or donated (to the local animal shelter) after you're gone. While your TV won't miss you, your beloved pet will. Your TV doesn't feel loss and fear, but your pet does.
In the article "Pets – The Only Property That Will Miss You When You Are Gone" (https://tulsaspca.org/1433-2/), attorney D. Faith Orlowski says that many of her clients don't have a future designated home for their pets. Here, she provides helpful information on how you can ensure your animals are cared for after you're gone, including gifting your pet to a caretaker and including funds for your pet's care.
That Happiness Isn't Free
Some people choose to include a trust fund for their pets, and not just Leona Helmsley. Whatever you choose, it's helpful to provide your pet's caregiver with some financial resources. Suzana Popovic-Montag, an estate lawyer in Ontario, Canada, was featured in the Huffington Post with an article about the importance of having a plan for your pets, titled "Why You Should Consider Planning Provisions for Your Pets." She explains that you can create a detailed pet trust, set aside money and leave instructions for your pet's care. Even if you don't create a trust, you can include a provision in your will for your pet. She states, "If you are one of the millions of Canadians who do not have a will, keep in mind that, as with the rest of your estate, your pet will pass according to the rules of intestate succession." That means your pet is treated as property and may go to someone you may consider undesirable or worse.
Your pet is part of your family and a loving companion, so consider the legalities and make a real plan for their future care.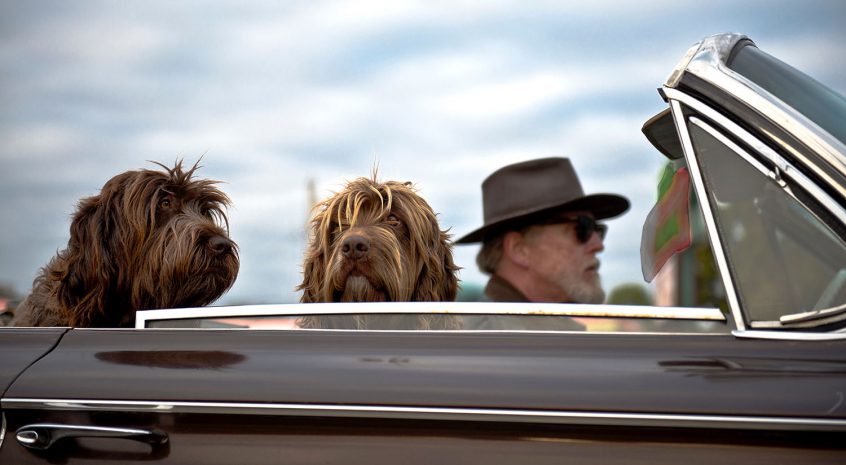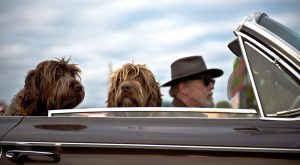 Make a Plan to Keep Them Safe
Creating a contingency plan for your pets is the best way to protect them from uncertainty. Take the following points into consideration when working on a preliminary plan:
Who do I want to take care of my pet when I'm unable or gone?
Is my chosen caregiver willing and able to take care of my pet?
What information does the caregiver need to know to properly take care of my pet?
What information does the caregiver need to provide my pet with a comfortable life?
What is my pet's routine or how do I care for my pet on a daily basis?
How much money do I need to set aside for my pet's care?
If you are unable to care for your pets, they may be taken to a shelter..  Or worse, taken by someone who is ill-equipped to care for them Your pets deserve better and it's easy enough to safe from uncertainty.
Make a Plan to Keep Your Pets Safe
Using an online tool like CheckOutPlan will make building a plan for end-of-life events easy. It provides you with prompts and a structure that helps bring the various facets of life's end into focus. It brings your attention to what needs attention, breaking down the details so you can make sure all the important things are considered, both possessions and pets.
Creating an online Pet Succession plan take less than an hour and can literally save your fur baby's life. Detail everything a caregiver would need to know about your pet's health, needs, habits and behaviours by answering questions in Check-Out's "Pets & Animals" section. As things change with your pet, whether it's his food, vet or pet resort, you can easily make updates in your CheckOutPlan to keep his information current. Also, this information can be viewed by "Team Members" or people you choose to have access to your plan. Visit: https://checkoutplan.com/using-checkout/taking-stock/ to learn more. The website encourages its users to add Team Members, the people who have agreed to carry out the details of your plan. They can be counted on to provide information about your pet when the time comes (if you haven't already done so).
In Conclusion
Your pet's successful transition to a new life is far more likely with the information provided in your end-of-life (EOL) plan. Have a reliable and well-informed caregiver chosen, and select a back-up caregiver as well, in case your first choice is unable to care for your pet when the time comes. If your pet means the world to you, make sure he will be able to thrive, even if you're unable to be there for him.
Give all your loved ones, furry and human, peace of mind knowing that everything will be looked after. Make building your EOL plan a priority, because you just never know what the future will bring.
By C. Bowles for Check-Out Planning Services
Check-Out helps people and their families plan end-of-life events, store their memories and more. Build a thoughtful CheckOutPlan that will support your family and friends when they need it most.
To make one of the most important plans ever, visit CheckOutPlan.com today and take control. Your pets will thank you!
Copyright © 2020, Check-Out
Check-Out Planning Services Ltd. is approved by the Better Business Bureau